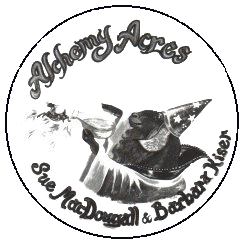 Alchemy Acres Puabi
---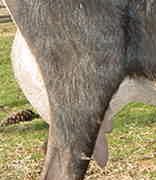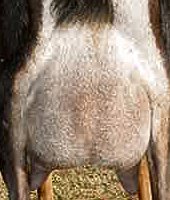 Puabi is a typical Merlin daughter. She is tall and wide and very correct. Her mother, Paisley, has a lovely mammary, as does Merlin's (her sire) dam, Meringue. Deja Vu, her full sister from the year before, freshened with a BEAUTIFUL mammary, and Puabi is following in her illustrious sister's milkpail.
---
Sire's Sire:Honey Bear Joker

Sire:Alchemy Acres Merlin

Sire's Dam:Honey Bear Mentor's Meringue




Dam's Sire:*B Flora Farm Hagan

Dam:Honey Bear Hagan's Paisley

Dam's Dam:Muirhill Mosby's Striper
---
Sold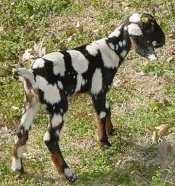 Puabi was again bred to Dauntless, and delivered another of the beautiful doelings that she's given us the past two years. This doe kid was purchased by Andrea Brown of Plainfield, New Hampshire. Puabi's two bucklings from this season were purchased by Grady Russle of Clinton, Tennessee. Many thanks to you both. We have, however, decided to take a year's hiatus from the rigors of raising kids, and we will NOT be breeding Puabi this coming year.
Ashura - Daughter of Puabi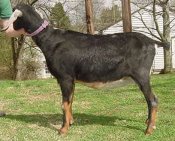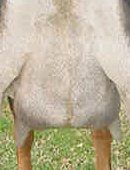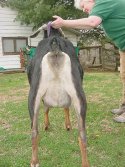 ---
For more information, e-mail us.